Yer Pirate name: Bloody Aurora Slaughter
Yer real name: Rebecca
Be ye an old salt or a saucy wench?: a saucy wench indeed!
Where ye hail from: The port of St. Catharines, Ontario
What ye like about Pirates: Their talkin', their clothin', and their fightin'. And seein' the world, 't'ain't bad either.
Yer understandin' of these words:
Ahoy - A greeting
Avast - A call to attention, e.g. look out, hey there, stop!
Aye - A statement in the affermative
Arrr! - A multipurpose hearty grunt
Savy - understand? or get it?
Smartly - quickly or right away

Scurvy - a disease caused by lack of viatmin c, resulting in bruising easily, muscle weakness, and teeth falling out, amoung other things
Cat o' Nine - a whip used to punish disobiedient sailors
Port - the left side of the ship when looking toward the bow, or a city where ships may dock
Starboard - the right side of the ship when looking toward the bow
Crow's Nest - A lookout point located on top of the main mast
Grog - Specifically, water with rum mixed in to kill the germs
Results from one Pirate Quiz:





One picture relating to pirates (you must have created some element of this picture, even if it's just adding text):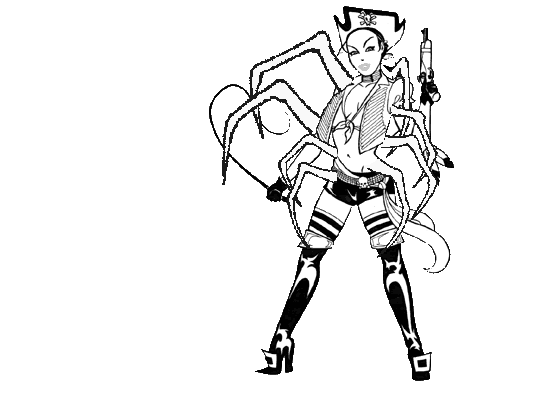 This is a picture of a "spirate", which is a take-off from a comm tech claymation project. The original figure's pirate head went missing, and a classmate graciously offered his spider's head for shooting.